Obituary for Dorothy J. Skenandore
Dorothy Joyce (Wheelock) Skenandore was born May 24, 1929 along with her twin sister Delores F. Wheelock in Oneida, Wisconsin. Her parents were Elmer and Cecelia (Swamp) Wheelock. She married Artley Skenandore Sr. on February 7, 1948 in Oneida, WI. Together they had 2 children, Artley Jr.(Lisa) and Debra (Robert). While her husband was in the Navy, she traveled as a military wife and later returned to reside in Oneida and Green Bay WI.

As the wife of a veteran, Dorothy joined the Ladies Auxiliary Veterans of Foreign Wars Robert Cornelius Post #7784 as one of its founders when the post was granted its charter in Oneida. She has held numerous offices within the auxiliary including the President, Secretary, Treasurer and served as the chairwoman of many different committees. She has been an active auxiliary member for the past 69 years participating in Memorial Day services, post fund raisers and 4th of July parades representing the Ladies Auxiliary and later the Auxiliary. She continued to attend auxiliary meetings as long as she possibly could even when she moved to the Anna John Resident Centered Care Community.

She worked at many jobs throughout her life starting at the age of 13 years old through to her adult life and was never satisfied to just have one job but often worked several jobs even after several retirements, she continued to want to help and serve her community. She always worked hard and was often volunteering within her community, serving on various boards committees and commissions for the Oneida Nation and for Brown County. She instilled the value of hard work, dedication and commitment in her children and was admired by all those around her who often were proud to work side by side with her.

She served as the head matron for the Brown County jail in 1956 while her husband served as the Brown County Sheriff until 1962. She worked side by side with her matrons Josepha Skenadore, Florence Elm, Phyllis Torrez and a score of other hardworking women throughout the years. She was then employed at Schreiber Foods in Green Bay for 25 years. She returned to the Brown County jail in 1973 as a "second job" as a matron at the Brown County jail until her retirement from the county and Schreiber Foods in 1987. During her employment at Schreiber Foods, she served in various community outreach positions such as the United Way for Brown County, and on the Equal Employment Opportunity (EEO) Board for Brown County. She later returned to the Brown County Jail and assumed the role of the Head Matron in 1988 on a full time basis until her retirement in 1994.

Dorothy was an active member of the Holy Apostles Episcopal church serving on the vestry and participating in many of the church fund raisers and church activities throughout the years always with an apron and hard work at the top of her list! She participated in various church retreats called Pathways to develop stewardship within the church membership which permitted her to travel to South Carolina and various other locations across the country. She was often found in the kitchen with her pal Pearl and a score of others cooking away.

Following her retirements, she began her political career with the Oneida Tribe of Wisconsin. She ran for office for the Oneida Appeals Commission and was elected into office in which she served for six years or two terms of office. During her tenure on the Appeals Commission, she received extensive training as a judicial officer including training in Tribal sovereignty, tribal laws, labor laws and real estate. During her tenure on the Appeals Commission, she served on the Oneida Health Board for the Oneida Community Health Center and was part of the planning and steering committee for the development of the new health center from 1997 to its completion. She participated in the groundbreaking and was a part of the grand opening of the new Oneida Community Health Center in 2002.

While she continued to serve on various boards committees and commissions, she was not one to sit at home for long; she missed her love of cooking and decided to return to work in the kitchen as a dietary aide for the Anna John Nursing Home retiring in 2000 to spend more time with her partner Bill. She cared for her partner of 17 years who suffered from Alzheimer's until she could no longer care for him at home.

In 2001, she ran successfully for office on the Oneida Nation Commission on Aging (ONCOA) and the Oneida Trust and Enrollment Boards. She was re-elected in 2005, 2008, and 2010 and completed three terms of office on both boards. As part of her role with the ONCOA board, she served on two different committees. One was an advisory committee to develop the New Anna John Nursing Home and Assisted Living Project (ORCCC) and the second was the Oneida Nutrition Board. Her role on these boards and committees was to serve as an advocate for the elders within the Oneida Community. She served on the Great Lakes Native American Elders Association (GLNAEA) which provides a forum where the Indian Elders may speak, learn, and grow; and advocates for and protects Indian Elders from abuse, neglect, abandonment, exploitation, and mistreatment. As part of her role on GLNAEA, Dorothy completed the Senior Statesmanship program in 2004, sponsored by The Coalition of Wisconsin Aging Groups. She also served on the National Indian Council on Aging which provided leadership and advocacy in the field of Indian aging and served as the nation's foremost national non-profit advocate for American Indian and Alaska Native Elders. Dorothy was the recipient of the HELEN PAYNTOR AWARD in 2007 for Lifetime Senior Achievement Awarded by the State of Wisconsin.

Dorothy was a devoted mother to her two children, a devoted grandmother to her 12 grandchildren and a devoted great grandmother to her 22 great grandchildren and 7 great great grandchildren as well as numerous others that crossed her path including her fur babies that she cared for. She was always the loudest cheering fan in the audience for her children, grandchildren and great grandchildren instilling the importance of love and support for all of her family! She attended as many of their football, basketball and volleyball games, concerts and school activities that she possibly could! Even as her children became adults, she continued to call them daily each morning to share that few words of love and caring no matter where they traveled they would get their 5:30 AM call just to say "good morning and have a great day, Love you". Her love for family has been instilled throughout her lifetime into her children, grandchildren, great grandchildren and now her great great grandchildren. She was preceded in death by her parents Elmer and Cecelia, her twin sister Delores, her Aunt Eunice, her cousin Hannah and numerous aunts, uncles and cousins. She is survived by her children Art Jr. (Lisa), Debra (Robert), 12 grandchildren Jolee, Josephine, Katsi (Red Jr), Tek, Kana(Meno), Savanha (Michael), Adam, Emily, Kimberly, Chris Sr.(Hush), Cecelia, Robert Jr (Roxy), 22 Great Grandchildren and 7 Great Great Grandchildren as well as numerous special nieces, nephews, cousins and "adopted" special nieces, nephews and grandchildren. She was a gramma, mom, auntie and friend to all who crossed her path.
Friends may call at Ryan Funeral Home 305 N. Tenth Street, De Pere after 4:00PM Monday (TODAY). The Oneida Hymn Singers will sing at 6:30PM, followed by an Auxiliary service at 6:50PM, parish prayer service at 7:00PM and words at 7:15PM. Visitation will continue after 9:00AM Tuesday at the funeral home, until the procession leaves for church at 10:00AM. Dorothy's funeral will be celebrated at 10:30AM at the Church of the Holy Apostles, Oneida, with burial to follow in the parish cemetery. Please go to www.ryanfh.com to send online condolences to the family.
To send flowers or a remembrance gift to the family of Dorothy J. Skenandore, please visit our Tribute Store.
Previous Events
Visitation
Ryan Funeral Home & Crematory
305 N. Tenth St
De Pere, WI 54115
Hymn Singers 6:30PM VFW Auxiliary 6:50PM Prayer Service 7:00PM Words 7:15PM
Visitation
Ryan Funeral Home & Crematory
305 N. Tenth St
De Pere, WI 54115
Procession to leave for church at 10:00AM
Service
Holy Apostles Episcopal Church
2937 Freedom Rd
Oneida, WI 54155
Hymn Singers will sing at Mass.
Graveside
Holy Apostles Episcopal Church
2937 Freedom Rd
Oneida, WI 54155
Cemetery Details
Location
Holy Apostle Cemetery
2937 County Rd E
De Pere, WI 54115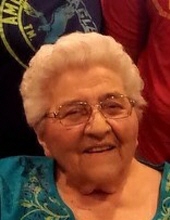 Thank you for sharing your
memory of Dorothy
Provide comfort by sending fresh
flowers from our local florist.
No thanks, please don't show me this again.