Obituary for Mary Helen Cornelius
Mary H. Cornelius "Mary Rags"
October 11, 1925 December 8, 2018


Mary left all the pain and suffering behind, as she entered into eternal life with God, on Saturday, December 8, 2018. She was 93 years old. Mary had been in the hospital for a short time before her death trying to get her strength back so she could return home, but sadly, that was not in God's plan.
She was born in Oneida on October 11, 1925, to Delia (House) Cornelius and Harvey Cornelius. They both preceded her in death. She was raised/baptized in the Episcopal Church, but most recently attended the Oneida Methodist Church as well. She was the seventh of ten children. They were, from oldest to youngest: Leo (Lorainne Burnham) Cornelius, Rebecca (Kenneth) House, Louis Cornelius (who died as a baby), Ruth Grover, Margie Antos, Dempsey (Marie) Cornelius, Bill (Gerry) Cornelius, then Mary herself, Hayward (Mary Ann) Cornelius and Dorothy (Don) Tabor. All of her siblings and their spouses have preceded her in death except for her one remaining sibling, Dempsey Cornelius, who lives in Appleton at Renaissance.
Mary went to Chicago looking for work as a young adult, along with her best friend, her sister, Margie. They were always together. Ruth and Rebecca (twins) also got jobs in Chicago. Dorothy went to Hegwich, Illinois, Hayward went to Milwaukee. Dempsey and Bill got jobs in Neenah/Menasha, and Leo stayed in Green Bay. With most of her family in the Chicago area, they were able to stay close through the years. She would come to Neenah in the summer with her kids, either on the bus or with someone else that was coming to visit. They would usually stay at Bill and Gerry's house or Marie and Dempsey's house. It was always our families favorite time of the year because Mary and her siblings liked to speak Oneida to each other and tell stories from when they were growing up and they really liked to laugh a lot.
Mary had two children. The oldest Edward (Ed, Eddie) Rocco Budice Jr. died in March of 2011, at the age of 45. She leaves behind her son William (Bill, Billy Scott) Budice, who resides in Neenah, and his daughter/ Mary's granddaughter Maya Woller, who lives in Menasha.
Mary moved her kids out of Chicago, so they would be closer to family, so they settled into the Neenah/Menasha area. She got a job in House Keeping at Theda Clark Hospital for a number of years. She then worked at the Neenah Foundry, which was a rough, but tough job. Next she went to Kimberly Clark, where she stayed until she retired. She had a very close friend at Kimberly Clark, Ann Cayo, who still lives in Neenah.
Mary never got a driver's license, so she rode her bike, took a bus or Taxi everywhere she went. She rode her bike until she absolutely had to give it up because of issues due to aging.

Mary moved to Oneida's Elder Apartments in 2016. Her niece Ginny Fluette (Bill and Gerry's daughter), and her niece Cookie Nielsen and nephew Louie Cornelius (Dempsey and Marie's children) helped her with her home, medical and financial/legal needs after she could no longer do so on her own. That was hard for Mary because she was always so independent and strong willed, but she was very grateful for their help.
Mary stayed active until just recently. She would usually go to GTC Meetings with Rocky, Ginny and Billie Jo (Bill and Gerry's kids). She always wanted to treat us when out with her. She would go with Ginny and Alex to the Oneida Methodist Church quite often. She became friends with Theresa Johnson (Oneida), who also attends the Oneida Methodist Church.

She leaves behind many nieces and nephews. She was a special auntie to many. She was very generous and kind to her nieces and nephews. She was a fluent speaker of Oneida and she would always try to teach us different words, especially the naughty ones. She was preceded in death by two nieces, Ingrid Grover (Ruth's daughter, Chicago) and Sandra Lindholm (Rebecca's daughter, Oneida) and one nephew, Harvey (Lois) Zember (Margie's son, Menasha)
Mary had a very good sense of humor. When she was around, we would always be laughing at something she said or did. She was a very special person and will be greatly missed.
She was friends with Tina Schileman (Neenah), who is also friends with Mary's son, Bill. Tina would come and get Mary, and they would go lots of places, such as shopping, out to eat, the beauty parlor, and to visit Bill or Maya.
Special friends: Sue (Scott) Atkinson (Neenah), Tina (the farmer, Oneida), and Marj Stevens (her neighbor, Oneida)

We would like to thank St. Vincent's Hospital and Theda Care of Appleton for their excellent care. In addition, we would like to thank Rennes Nursing Home for their excellent care.

Friends can call at Ryan Funeral Home 305 N. Tenth Street, De Pere on Thursday, December 13, 2018 from 9:00 a.m. until the service at 11:00 by Pastor Lee and Deacon Debbie. Oneida Singers will start at 10:30 a.m.
To send flowers or a remembrance gift to the family of Mary Helen Cornelius, please visit our Tribute Store.
Previous Events
Visitation
Ryan Funeral Home & Crematory
305 N. Tenth St
De Pere, WI 54115
Hymn Singers - 10:30AM
Service
Ryan Funeral Home & Crematory
305 N. Tenth St
De Pere, WI 54115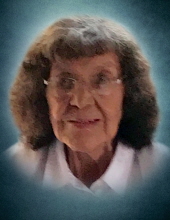 Thank you for sharing your
memory of Mary
Provide comfort by sending fresh
flowers from our local florist.
No thanks, please don't show me this again.